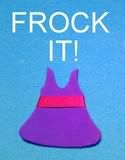 I have been hoovering up all the pictures from La Croissette all week so now I have a great excuse to gratuitously post up dress shots and babble on about them!

I see from the previous entries that Jane Fonda went down well en France, so I will steer clear of her and instead concentrate on...Penelope Cruz!

That most Spanish of actresses, for me, showed the French a thing or two about glamour. In all the pictures I have seen, she looks immaculate with a figure to DIE for (and she's a new mama! she must have some killer Spanx on).


I'm not convinced by the frou-frou straps, but the rest is heavenly


If coveting a hairstyle is bad, I don't want to be good

So let me know if you agree with La Cruz's wardrobe choices. Post-baby she seems to have a new confidence, a self-assurance that comes from the knowledge that the person who's love and affection you crave is back home asleep in his crib, not fawning over you on a red carpet.



Keep it up Pen.